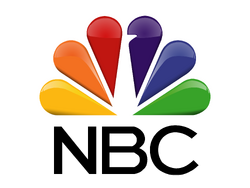 The National Broadcasting Company, better known as NBC, is the network that airs Manifest. It was founded in June 19, 1926.
Founded in 1926 by the Radio Corporation of America (RCA), NBC is the oldest major broadcast network in the United States. At that time the parent company of RCA was General Electric (GE). In 1930, GE was forced to sell the companies as a result of antitrust charges.
In 1986, control of NBC passed back to General Electric (GE) through its $6.4 billion purchase of RCA. (GE later liquidated RCA but kept NBC.) Following the acquisition by GE, Bob Wright served as chief executive officer of NBC, remaining in that position until his retirement in 2007, when he was succeeded by Jeff Zucker.
In 2003, French media company Vivendi merged its entertainment assets with GE, forming NBC Universal. Comcast purchased a controlling interest in the company in 2011, and acquired General Electric's remaining stake in 2013. Following the Comcast merger, Zucker left NBCUniversal and was replaced as CEO by Comcast executive Steve Burke.
Productions
Edit
Days of Our Lives (since 1965)
Law & Order: Special Victims Unit (since 1999)
Chicago Fire (since 2012)
The Blacklist (since 2013)
Chicago P.D. (since 2014)
Blindspot (since 2015)
Chicago Med (since 2015)
This Is Us (since 2016)
The Good Place (since 2016)
Midnight, Texas (since 2017)
Law & Order True Crime (since 2017)
Good Girls (since 2018)
Reverie (since 2018)
Manifest (since 2018)
Brooklyn Nine-Nine (since 2019)
Nº
Title
Airdate
U.S. Viewers

(million)

1
"Pilot"
September 24, 2018
10.40
2
"Reentry"
October 1, 2018
3
"Turbulence"
October 8, 2018
4
"Unclaimed Baggage"
October 15, 2018
5
"Connecting Flights"
October 22, 2018
6
"Off Radar"
November 5, 2018
7
"S.N.A.F.U."
November 12, 2018
8
"Point of No Return
November 19, 2018
9
"Dead Reckoning"
November 26, 2018
10
"Crosswinds"
January 7, 2019
11
"Contrails"
January 14, 2019
12
"Vanishing Point"
January 21, 2019
13
"Cleared for Approach"
January 28, 2019
References
Edit
Community content is available under
CC-BY-SA
unless otherwise noted.